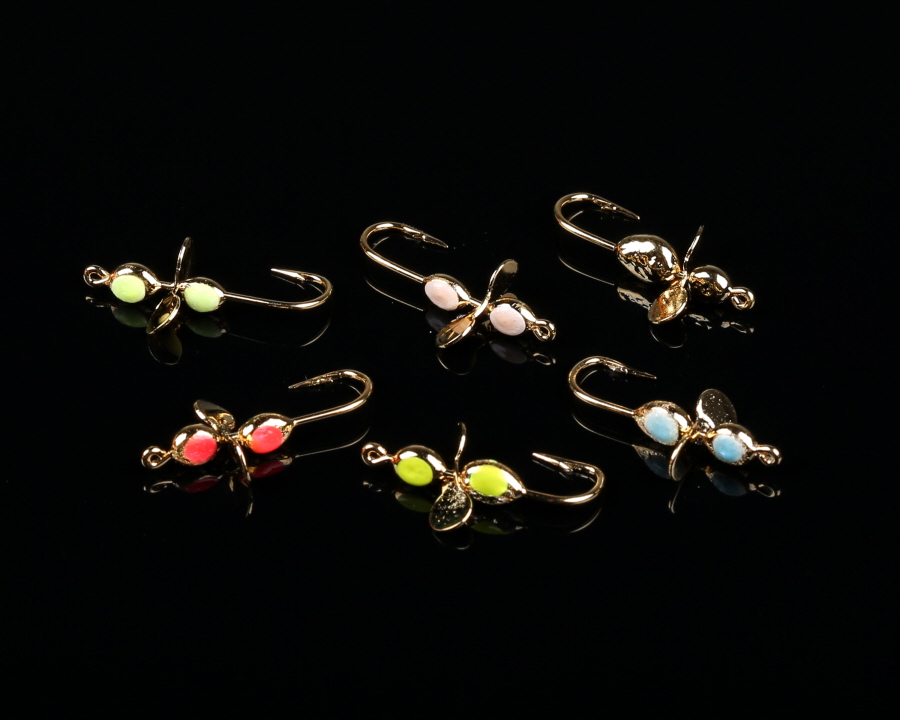 FLYING ANT (Purchase Here)
Great for a vertical fishing presentation in summer or winter, Flying Ants are made to order for fishing success. With a fine wire hook and plated with 24 ct gold so they keep their brilliant finish, it takes just a small amount of movement to finish a deadly presentation with the blade action.
Don't be afraid to use our Flying Ants for casting or slow trolling for your favorite fish! There are six color patterns with #1/0, #2, #8, and #10 hook sizes.