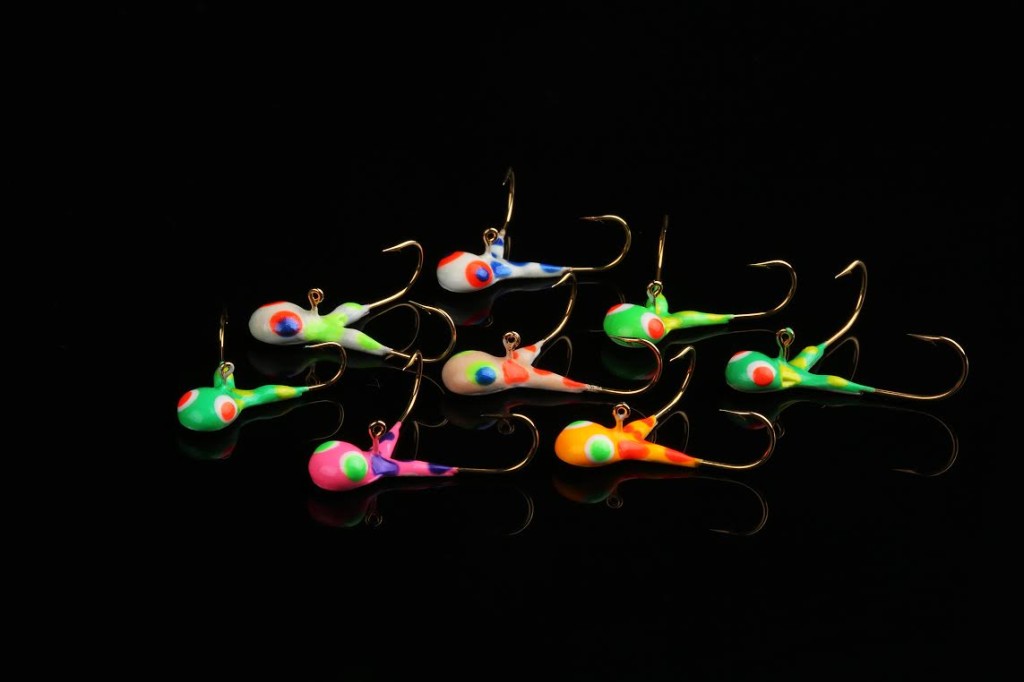 FROGGIT (Purchase Here)
One of our most unique and popular lures, the Froggit is handmade and hand painted.
This lure can handle jigging or casting with great success. The Froggit can be tipped with two different kinds of bait to double the attracting power in conjunction with innovative, brilliant colors not seen in the tackle business before.
There are six fish catching color patterns all with glow in the dark backs in #4, #6, #8 and #10 hook sizes.