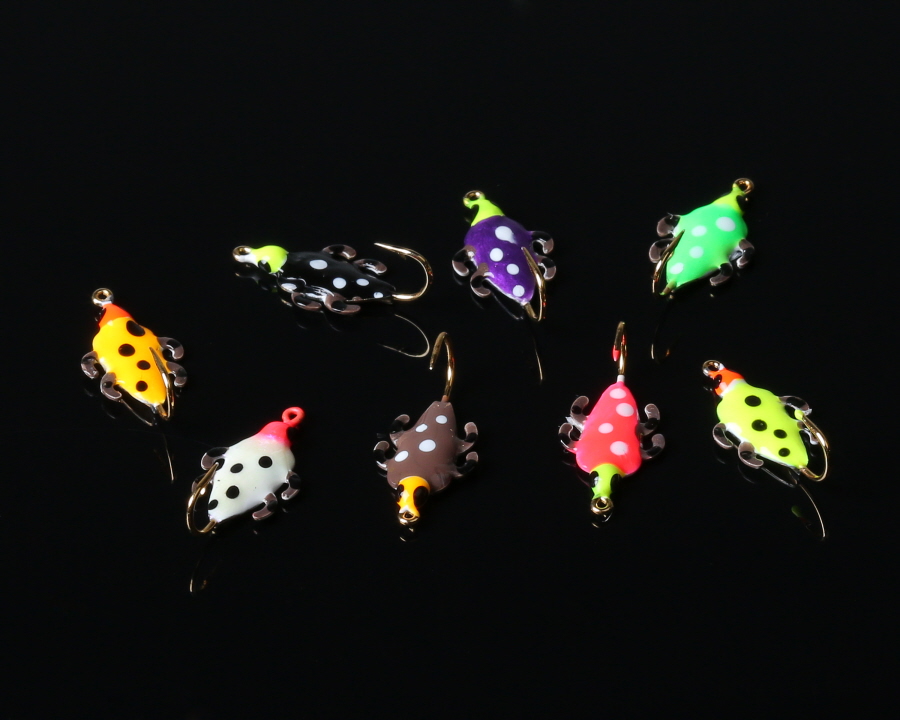 MINNESOTA TICK-IT (Purchase Here)
The Tick-It is a lure that will become collectible and a staple in every angler's tackle box.
Handmade and hand painted, the Tick-It lure is very detailed and has a gold plated back that allows you to use them without bait like a jigging spoon. If fishing is a little slow…tip them with your favorite grubs or worms and hang on!
There are 9 color patterns and all are made with a fine wire hook. Hook sizes are #1/0 and #2. Available spring 2015.