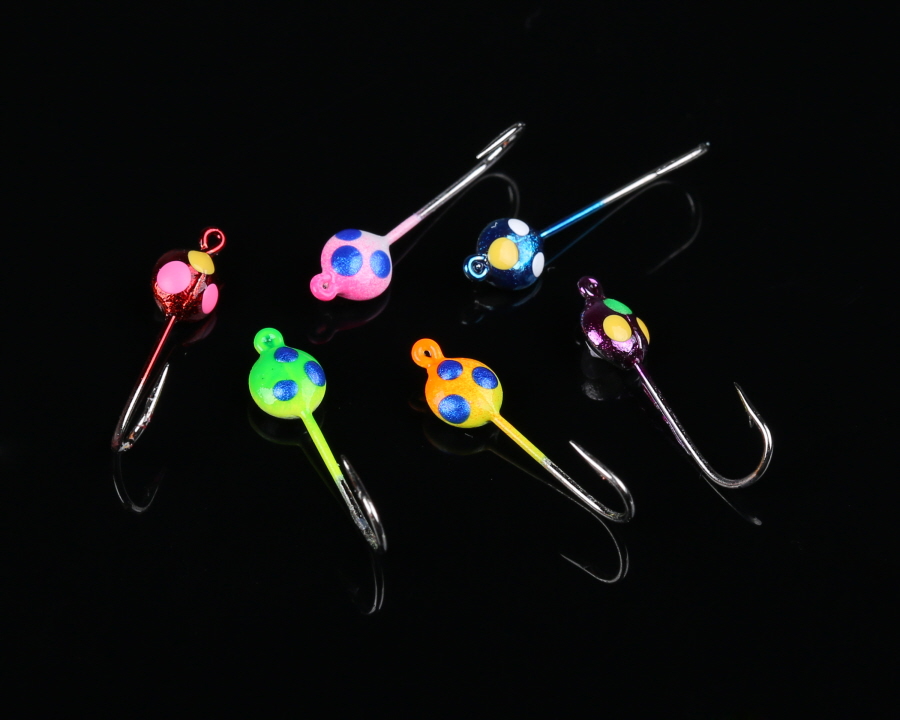 LADYBUG BUTTON (Purchase Here)
Great for fishing under bobbers, Ladybug Buttons come in six unique finishes. Three patterns are hand painted two-tones with a glow spot on the back, and three patterns are hand painted with transparent paint with a glow spot on the back. All jigs come with a fine #8 wire hook and can be used year round!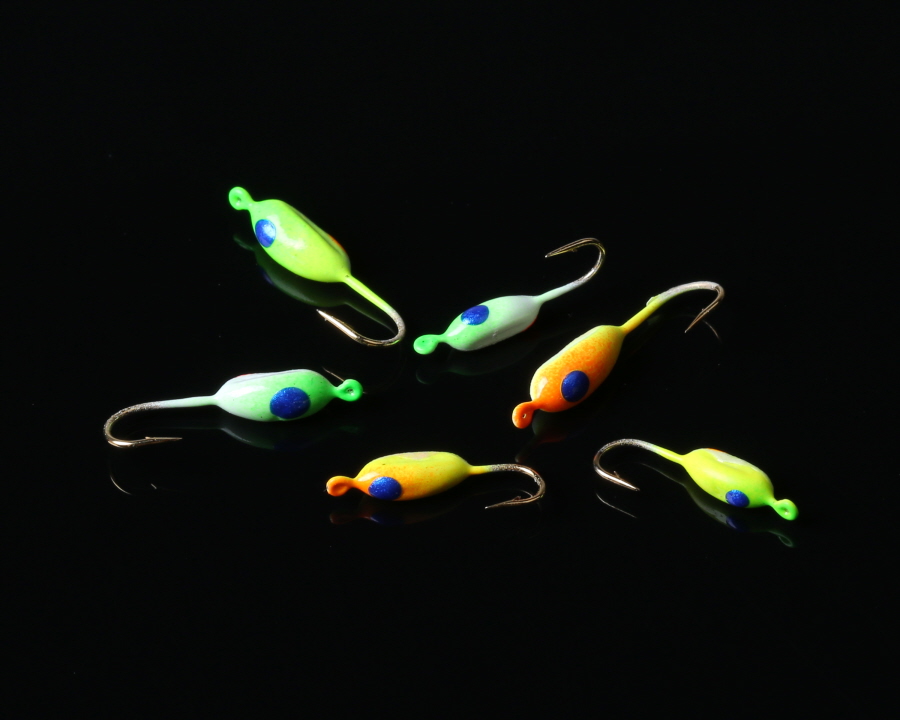 FLASHER TWO TONE (Purchase Here)
Here is a great vertical fishing jig with a unique shape that helps produce a fast fall. This jig is made with a fine wire hook, is light weight and a great jig to "bulk up" with two or three of your favorite grubs or bait. Use this lure all year long with the three color patterns, all with glow backs with #8 and #10 hook sizes.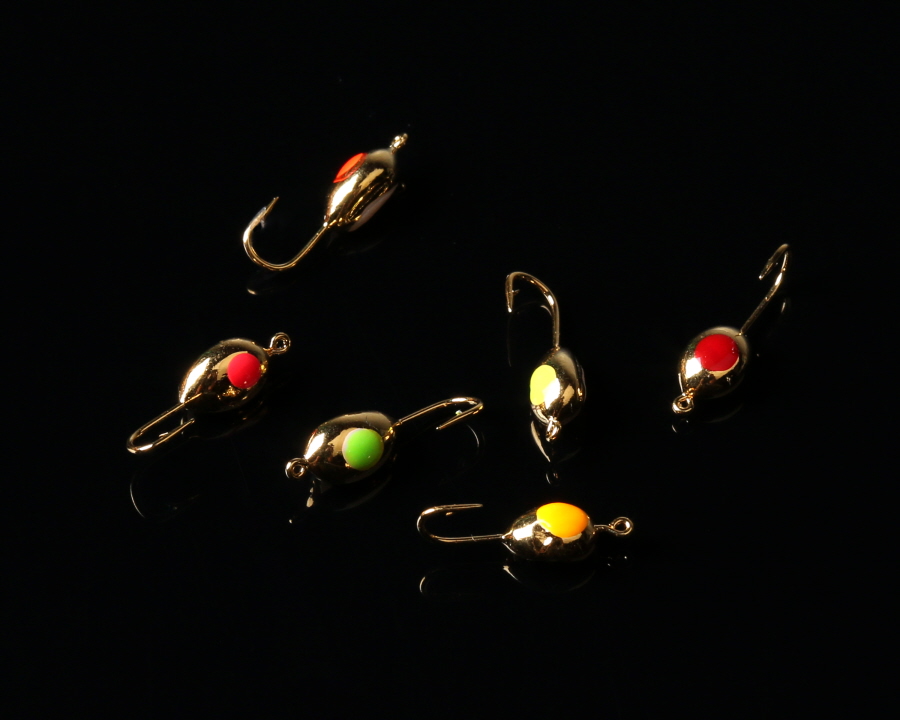 GOLD NUGGET (Purchase Here)
These little gems are just the ticket to catch finicky panfish. The Gold Nugget jigs are plated with real gold and are time tested to keep their finish just as brilliant as the day they were purchased. They are painted with a dot of glow red paint to increase fish catching capabilities. Gold Nugget lures come with a size #12 hook.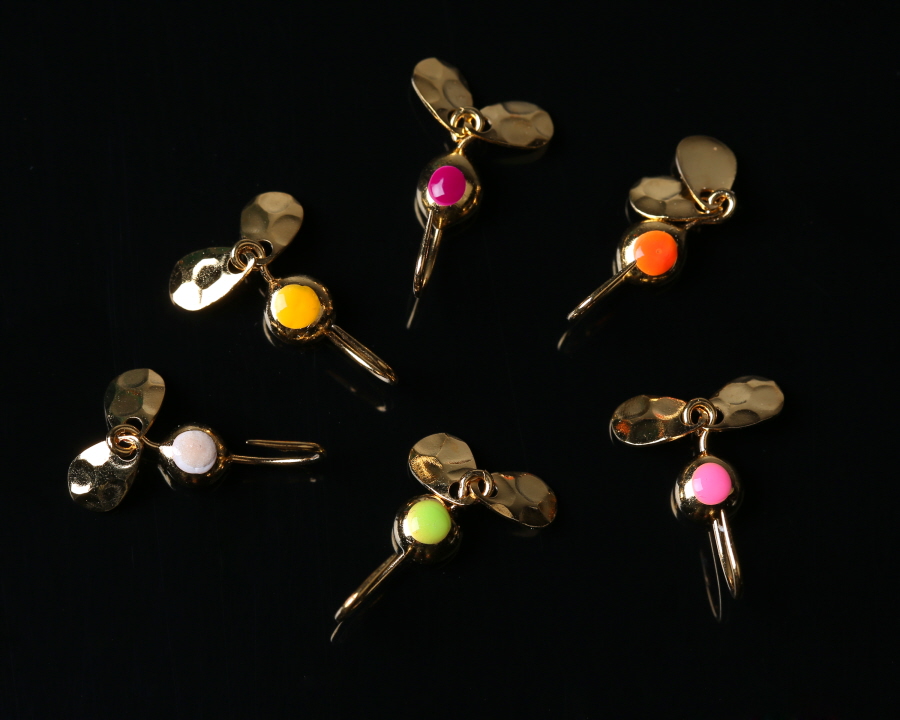 GOLD FLIPPER (Purchase Here)
Great for big crappies and bluegills, the Gold Flipper is second to none. Made with a strong hook and plated with gold, the two flipper blades and colored dot on the back give this lure real fish appeal. There are six color patterns with a #8 hook size.