The Snyder's Lures Pro Staff is a hand-picked group of fisherman that Snyder's Lures has chosen to work closely with. As a part of the Pro Staff, these fisherman spend hundreds of hours on the water, and are extremely knowledgeable with the Snyder's Lures product line. We are proud to have them as part of our "Family".
---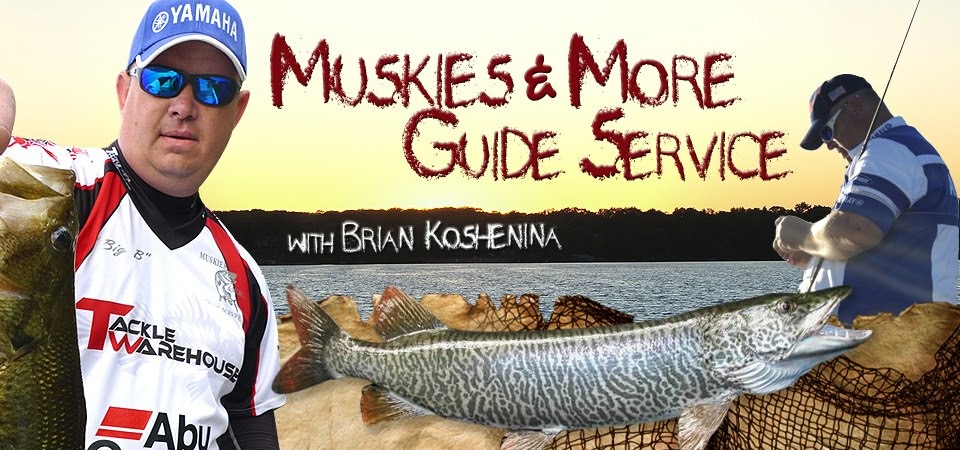 I'm Brian koshenina, owner of Muskies and More Guide Service located in Burnsville Minnesota.
As a professional guide I need to be able to count on the equipment I use. There is nothing worse than seeing a customer lose their "catch of a lifetime" due to poor quality equipment, especially when it comes to lures. I have used countless brands of lures over the years and nothing and, I mean "nothing" stands up to the abuse of everyday use like Snyder's Lures.
I rely on my lures to not only stand up to the elements but, to also catch fish and that's what Snyder's Lures do. This makes every trip my customers take a "Success" and this is why I have made Snyder's Lures my choice for the Hard water and Open water season.
Captain Brian Koshenina has been fishing since the age of 4 and hasn't stopped since. In his younger years Brian spent time chasing Walleye across the Midwest as an amateur, drowning plastic worms for Bass in open tournaments and spending countless hours "Hunting" and catching the elusive Muskie. Brian now spends around 200 plus days on the lake as a fishing guide in Minnesota. He's also a staff writer for the largest online Fishing magazine and he represents some of the top companies in the industry as a Pro Staff and Guide Staff representative. Brian has emerged as one of the top Fishing Guides in Minnesota for both Hard Water and Open Water.
Listen to Brian on Brainerd Outdoors Radio
Outdoors Staff Writer for Outdoors Unlimited Magazine(ODU)
Minnesota Governors Fishing Opener Guide 2012-2016
Sponsors – Reef Runner Tackle, Spydro Underwater cameras, HT, Striker Ice, Tuf-line, Snyder's Lures,Onyx Outdoor Gear and PFD's, Shady Rays, Hook Look Lures and Rods,
If you would like to book a trip with Brian you can find him at http://muskiesandmore.com/
• Hometown: St. Paul Minnesota
• Home Lake: Lake Minnetonka
• Specialty: Any fish that swims
• Biggest influence: My dad, mom
• Fishing idols: Bob Mehsikomer, John my dad
---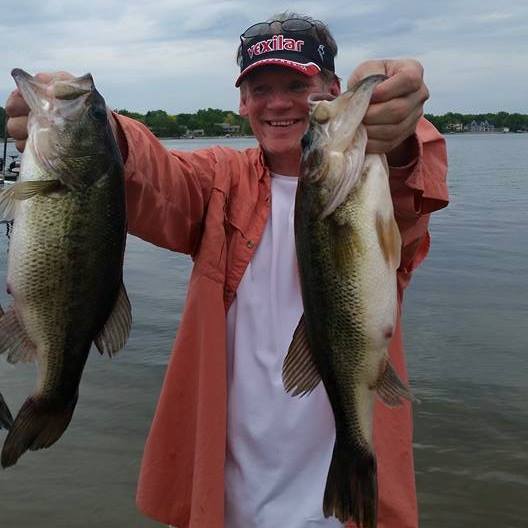 If you see Chris Rivers at the lake or a bait shop stop and get a few pointers because chances are Chris will know exactly how to catch them. Chris is a walking "how to" book on how to catch fish, big fish!
Chris has been fishing most of his life for almost every species in the Midwest but tournament fishing is Chris's true calling.
With over 39 years of competitive fishing under his belt Chris has made a name for himself by consistently boating big fish for tournament wins!
Tournaments and Circuits- Pan-o-prog, Cross Lake Lions, Mix bag classic,1988-2016 Pine Island Sportsmans Club, 1988-1994 MWC , 1991-1994 Prior Lake Thursday night bass tournaments, 1994-2004 Extreme Bass,2002-2007 Bass Pursuit,
Sponsor – Tuffy Boats, Jig-a-Whopper, Bad dog lures,Salmo, Reef Runner,Plainer Boards,Snyder's Lures,Gopher Tackle,Outcast Tackle, Bills Sented Lures, JR Outdoor Products
---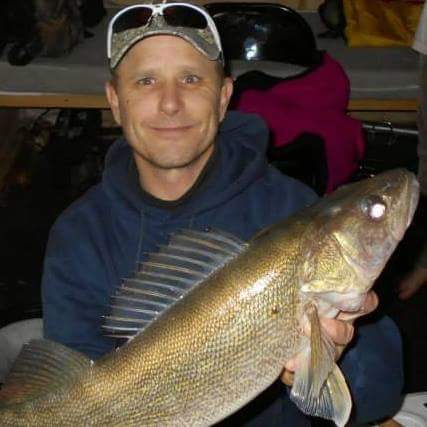 My Name is Matt Ress and I hail from Grantsburg, WI.
I am Married with two daughters and our whole family fishes. Odie our beloved dog goes as well
I have been chasing fish for 42 years. My favorite fish to chase is Bass, then Crappies followed by Walleyes. But, it's hard to turn down Big Sunnies.
I have ran and managed a Bait Shop for 4 years. The people and stories really keep it fresh and new every day. I have fished for Bass, Muskie and Walleye competitively. But, what I enjoy most is when I get to go out after work and just evening fish. Which I get to do about 200+ days a year at minimum.
I own my own Pest Control business so when I'm not busy I'm fishing. God has blessed me well!
---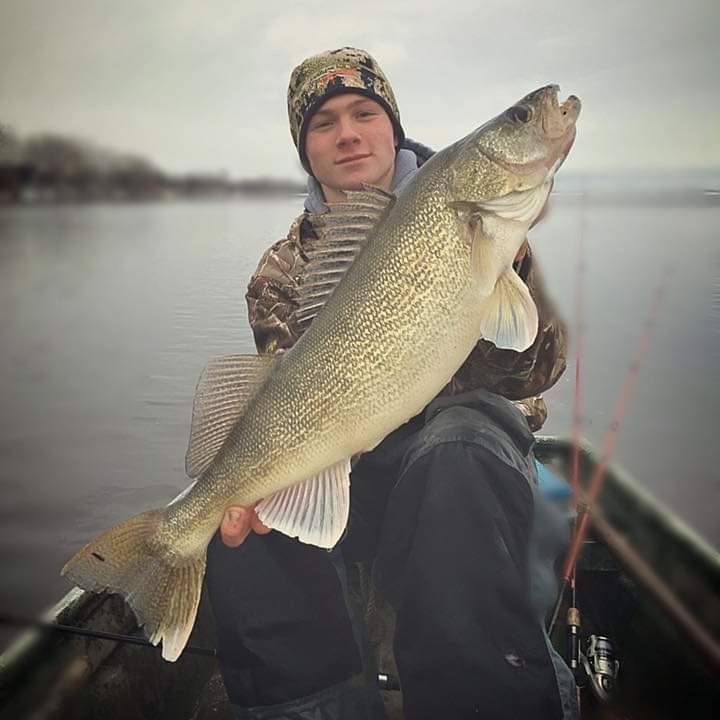 My name is Sam Souter. I am 17 years old and live in Madison South Dakota with my 2 two younger brothers, my mom and Dad, and my 2 labs.
I have been fishing, hunting, and been in the outdoors as far as I can remember. I moved to South Dakota in the fall of 2016. Depending on the time of year every weekend, I go ice fishing, bowfishing , open water fishing or duck hunting. I enjoy fishing for anything, but what really gets me going is chasing jumbo perch, walleyes, crappies and big gills.
Now that I moved to South Dakota there is a lot less of the sun fish and crappies but a ton of jumbo perch, walleyes and Big pike. Some day I would like to guide fishing and possibly own my own guiding service.
I am excited to keep living and loving my life on the water and working with Snyders handcrafted lures.
---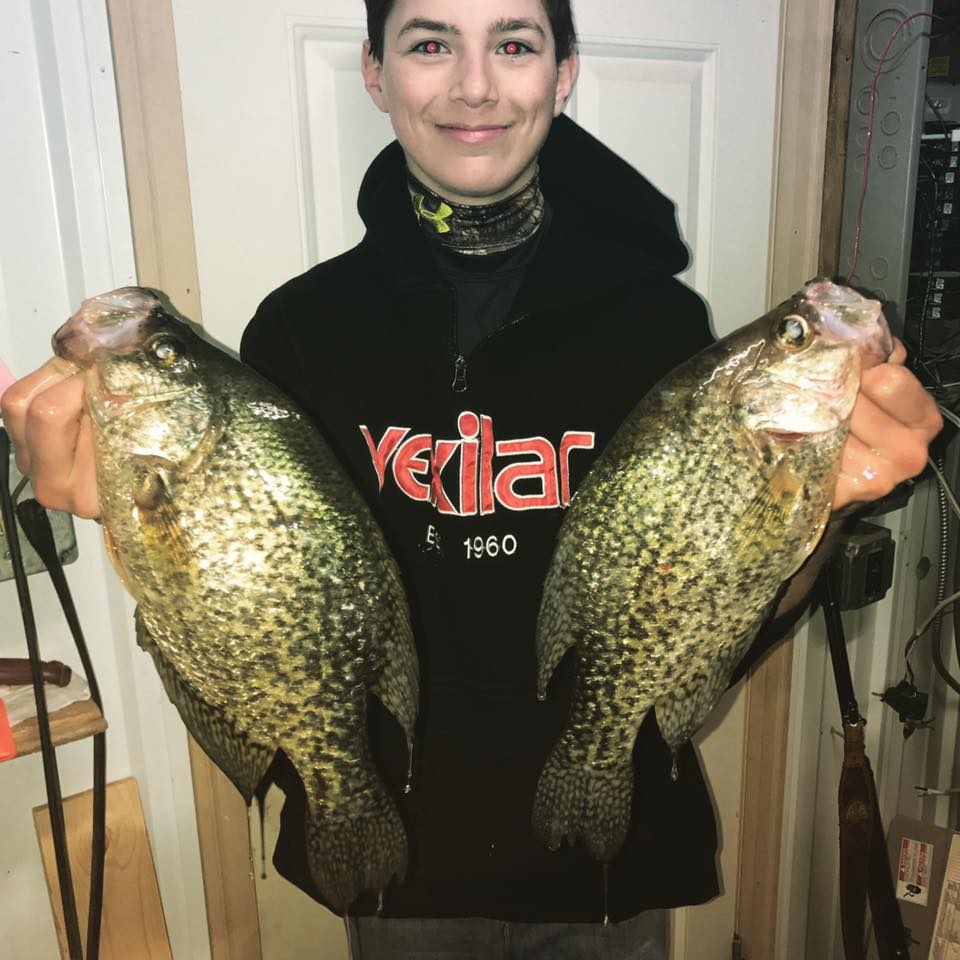 I'm Alex Keranen from Nashwauk Minnesota and currently 17 and in 12th grade at Nashwauk High School. I have a passion for hunting, fishing or just the outdoors!
My favorite fish to catch is Smallmouth bass and Walleye when at our cabin on Lake Vermilion. I've been hunting and fishing since I was only 2 years old. I think nothing is better than watching a Muskie follow your bait, or the tug of a big walleye on your rod. I fish at our cabin on Lake Vermilion or around my hometown every week during open water chasing what ever looks to be biting. I hunt a lot of the year too, from chasing grouse or waterfowl up to chasing big whitetails!
I don't know what I'd do without the parents I've got, they love the outdoors and support me for all my hunting and fishing. You can imagine my surprise when I was contacted by Snyder's Lures asking me if I would like to become a Prostaff member. I look forward to using their baits and helping other kids get in to the sport of fishing and hunting. Snyder's Lures and Brian Koshenina are teaming up with others to help promote the sport in Minnesota. I'm looking forward to the coming years.
---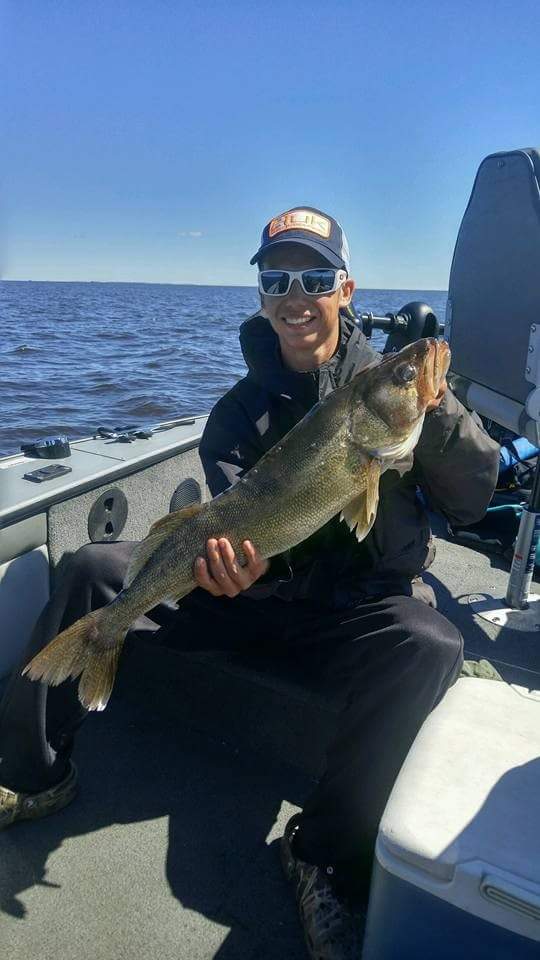 My name is Mitchell Kettner. I am 19 yrs old and live in Glencoe Mn with my brother, sister, Mom, and Dad. I am currently attending South Dakota State University. #gojacks
I've been fishing all over Minnesota, South Dakota and parts of Canada since i've been able to hold a rod'n reel. I enjoy fishing, hunting, helping out on the family farm and hanging out on the lake with my friends. I enjoy chasing whatever swims in fresh water especially big walleyes and big South Dakota jumbo perch! I cannot wait to see what the future holds with Snyder's Lures this is a great company with great quality lures and great customer service.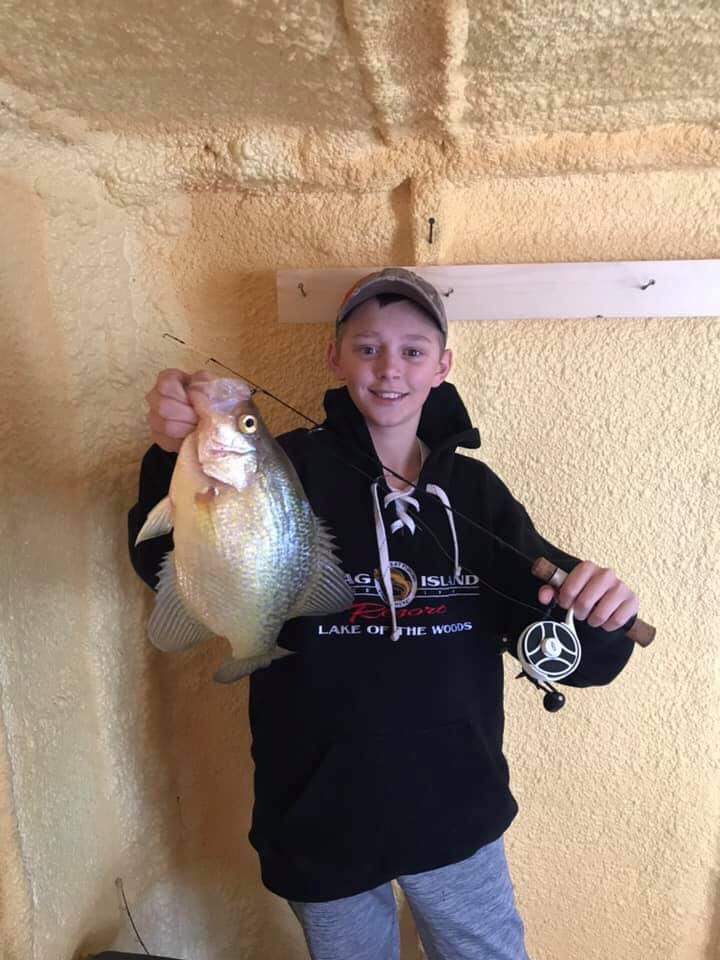 My name is Conner Christianson, I am a 15 year old who lives in the Detroit Lakes area. I mainly fish in the area. I target all species, depending the lake. My favorites are bass and walleye on open water, and pike and panfish through the ice.I started fishing when I was 3 with my dad, fishing for Crappie off shore. My dad was the one who really got me in to fishing. I've grown up with 3 brothers, I'm the only one that's into hunting and fishing.I started a YouTube channel 2 years ago, just recording random videos ice fishing, I've started uploading more and getting more into it. My channel is "CC Outdoors". I don't post much, because I only upload the video if I really like it. I post more content on my Instagram "@fishthe10000lakes", almost all my fish get posted on there!
---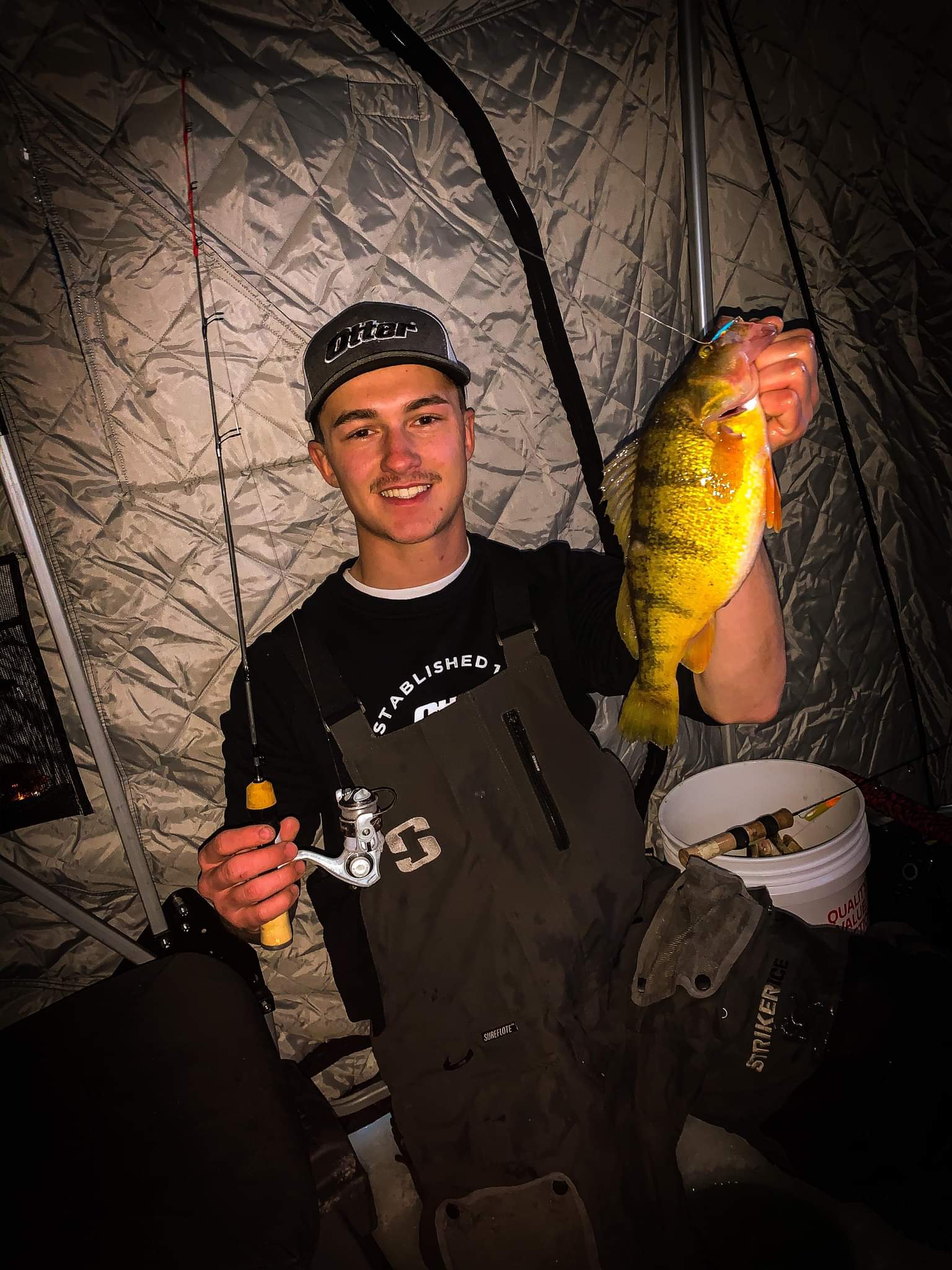 My name is Justin Casanova. I grew up in the small town of Ramona, South Dakota.
When I was younger I never really enjoyed being at the lake. I fell in love with fishing and the outdoors when I was 17. The one thing that made me fall in love with the sport was a night where I sat on a road bed along side a lake  with an older gentleman listening to all of his stories about how much fishing he used to do when he was younger. Being able to share that moment with him, and catching a bunch of fish while doing so made me go crazy for fishing. To me, it's not always about catching a bunch of fish, it's about the memories you make with those along your side!
Though I have not been fishing for as long as I can remember, I've had several amazing mentors teach me countless techniques for targeting several different species.
When I'm not at work, I'm at the lake. Every day on the water is a learning experience! Although I enjoy targeting walleye and perch, chasing crappie is by far my favorite.
Someday in the future I plan to own and start my own guide business so I can continue to share my love and passion for the outdoors with others.
I am very excited to see what the future has in store for me, and am beyond ecstatic to work with the Snyder's team.